Tillman Insurance Advisors
Exactly What You Need.
Exactly what you need.
We explain and simplify – in English or in Spanish – so you're clear on what you're getting and what you're not.
Exactly what you need.
We partner with 20 top rated carriers, so you have excellent options.
Exactly what you need.
We customize plans, because you may not be like everybody else
Exactly what you need.
We know insurance, so we can suggest things you may not have considered.
1. Choose the type of insurance you need for your needs
2. Fill out our simple contact form and we'll schedule a personal meeting
3. Select the ideal offer for you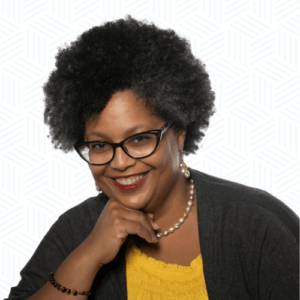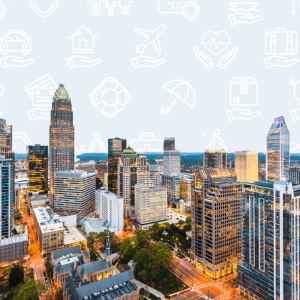 Tillman Insurance Resources
Now offering Pet Insurance
Ensure that your additional loved ones are taken care of by Tillman Insurance Advisors
An unexpected and large veterinarian bill can pack a punch to your budget. Pet insurance is a way to guard against having to pay the full cost of unexpected vet bills if your pet is injured or gets sick.

While pet insurance plans have a common foundation of basic coverage, such as injuries and hereditary and congenital conditions, there are differences in benefits, prices and extras.
Clients choose our team time after time because we're experts who care. Leading our team of licensed insurance advisors is CEO Raquel Tillman, an insurance veteran with more than 20 years of industry experience. Tillman Insurance Advisors are licensed in North and South Carolina, Florida, Georgia and the District of Columbia. Some advisors also speak Spanish, which means they're uniquely qualified to support our region's growing Hispanic community.
Raquel's skilled team works tirelessly to deliver a high level of service to its clients all while getting to know each one on a personal level. The team is always ready to provide a FREE second opinion or review of the type(s) of insurance that is the best value for every budget.
Read more
I have had an account with the Tillman Agency for the past six years and the Agency has been outstanding.
Patrick H.
Tillman Honored With the 2021 Enterprising Women of The Year Award
As the region's foremost insurance expert with over three-decade experience, Raquel Tillman, our Chief Advisor, has been selected as one of the 2021 awardees of the Enterprising Women of the Year. "The recipients of the 2021 Enterprising Women of the Year Awards represent an amazing group of women entrepreneurs from across the United States and as far away as India and Malaysia," said Monica Smiley, Publisher, and CEO of Enterprising Women. "We could not be prouder to recognize their accomplishments as CEOs of fast-growth companies, community leaders, and role models and mentors to other women and girls. We look forward to shining the spotlight on them at our 19th annual awards event in November."
March 24, 2022
Your teen is due for a driving license, all set to hit the road. But you are worried about a statistic that teenagers are 50% more […]
March 18, 2022
If you have an emergency that requires money, numerous choices are available to borrow from. You will be familiar with popular alternatives like home loans, credit […]
March 10, 2022
The average age of vehicles on the road is about 8 years and 14 years at scrappage. At Tillman Insurance Advisors, we are interested in how […]